Focus auto typer software is available for free download. It is free to try all the features of software. The only limitation in free version is that it allows only 100 letters of text. If you want to auto type unlimited text using focus auto typer, you need a valid license. To know more about software usage, click here. Below are the steps to get focus auto typer license file/key. The steps are same for Focus Form Filling auto typer as well.
Steps to get focus auto typer license file:
1. Download focus auto typer from here.
2. Install the software and run it, you will see the License activation window as shown below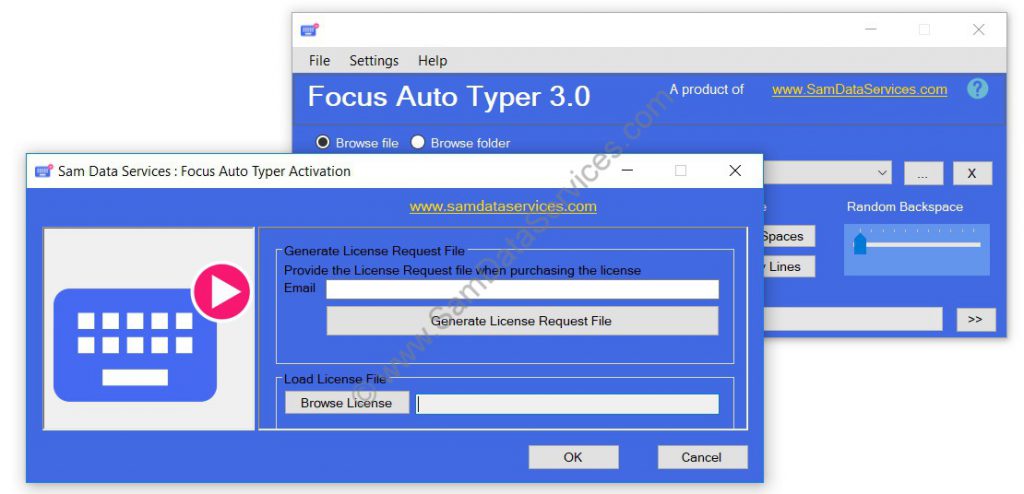 3. In the Activation window, enter your email address and click on Generate License Request File. The license request file will be generated and it can be saved at your desired location. The generated license request file will be saved with .sdsr extension.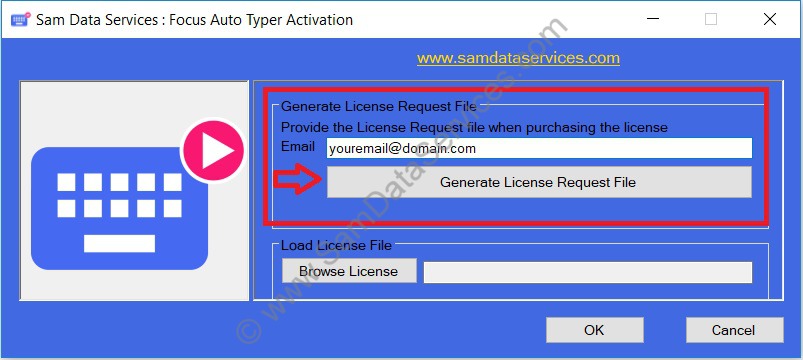 4. Complete the payment through UPI(for Indian payments) or PayPal(for international payments), details are available here.
5. Submit the License Request file and payment proof screenshot at http://www.samdataservices.com/buy.aspx
6. On submitting a valid request file and payment proof, you will receive an email with License File(.sdsx extension) attached to it. Typically it may take 2-4hrs for receiving an email with license.
7. Download the License file and browse it on activation window.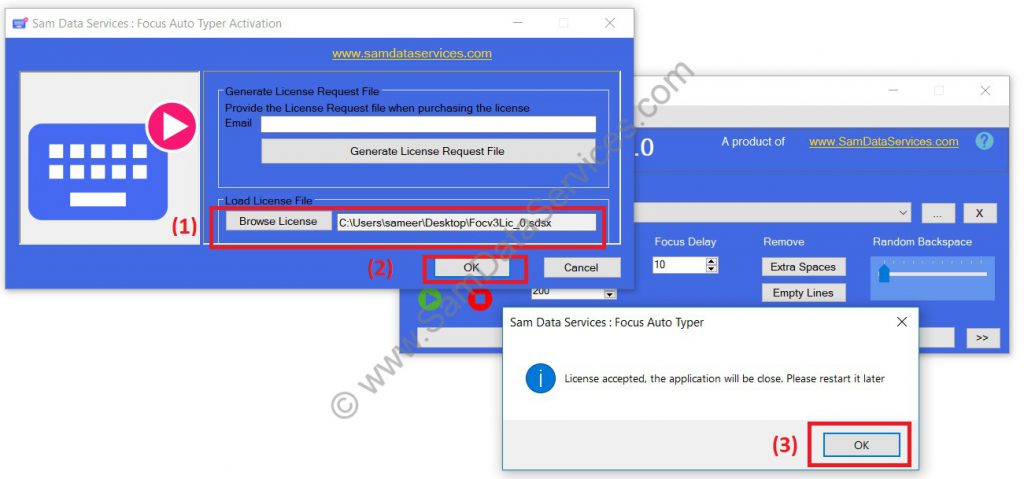 8. Restart the focus auto typer software and use the full version.
If you have any queries, please contact us through email, samdataservices@gmail.com or fill the contact form