We are happy to announce the release of Focus Auto Typer Pro 4.0. It is an automatic typing software which simulate keyboard strokes and automates typing process for your data entry job. Download the free version and try it today.
We are constantly working on improving software with updates and new features. For customers and end-users of our product, newly developed features can provide added value and empower them to become even more productive. Most of our clients do work on data entry, hence we added more features to help them in achieving more accuracy. We have introduced some new features like Spell Check through dictionary, supporting more file types and hotkeys feature goes more handy to access application with shortcut keys.
The preceding version of this software is 3.1.
What's new in Focus Auto Typer Pro 4.0 ?
Multiple files support

– Earlier versions used to support only text/word files, now it also supports

text/word/pdf/html

file to load text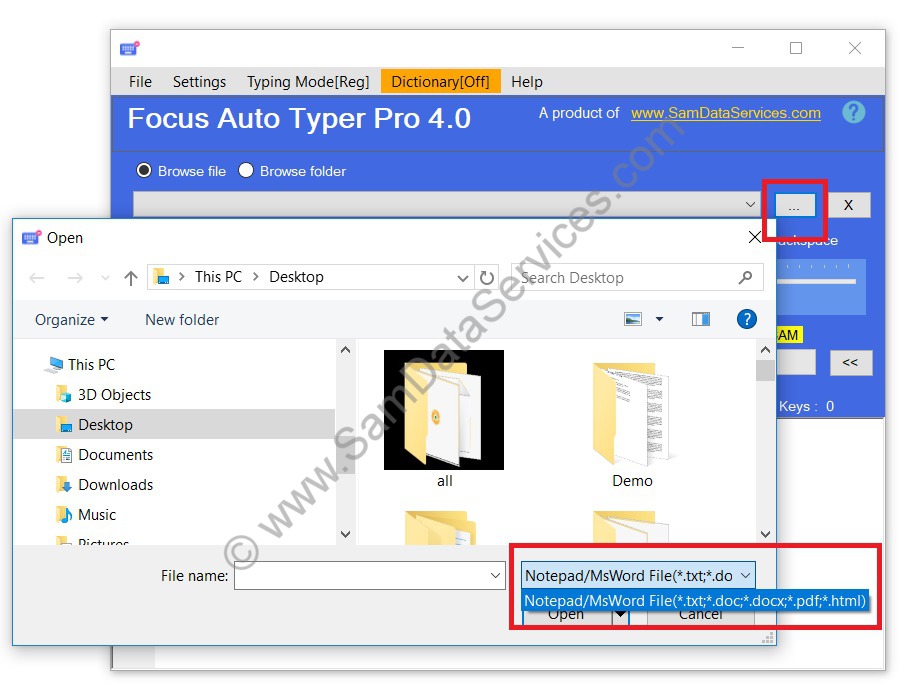 Enable Dictionary – Enabling the dictionary performs the spell check and non dictionary words will be red underlined. user can choose from the list of available dictionary as well

Manage hotkeys

– Keyboard shortcut keys used to perform play/pause/resume operations. Also allowed to show/hide the auto typer on screen. user can change the hotkeys accordingly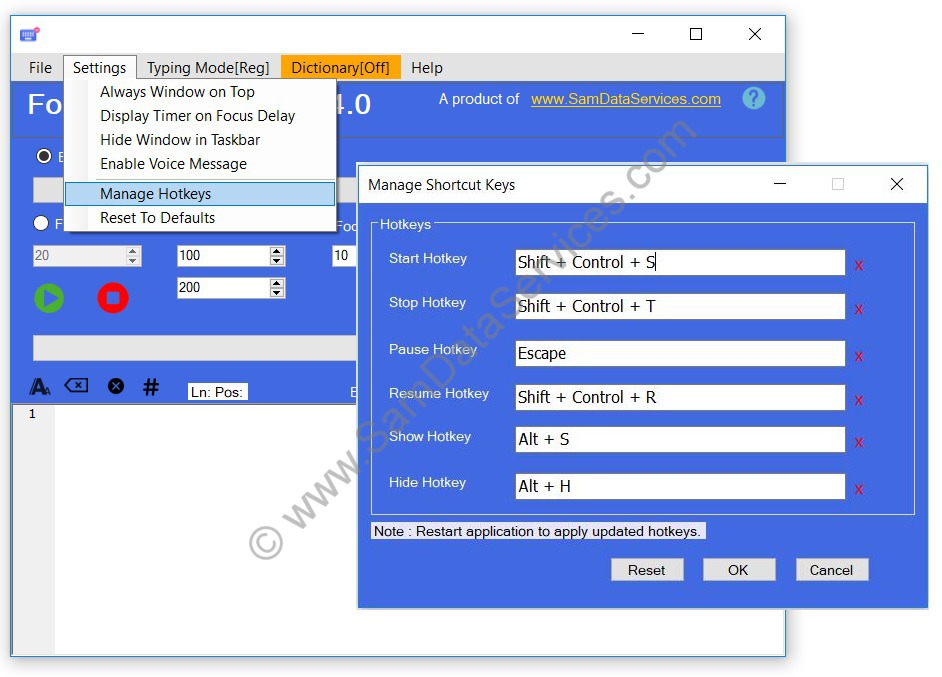 Display caps lock on – displays if caps lock is on
Minimize to tray – software can minimized to system tray instead of taskbar
Reset to defaults – reset all settings to default
Minor UI Improvements – Added line numbers toggle Icon, caret position display and some minor UI improvements and bug fixes
Click here for complete details and pricing of focus autotyper software. To know the steps of purchasing a license, visit the article Steps get Focus Auto Typer License File / Key
Upgrade to 4.0:
New users has to purchase a license but if you are an existing customer with older version, you can apply for upgrade to 4.0. Please contact us for upgrade help.