Focus Form Filling Auto Typer is an automatic form filling software. It is used to automate online/offline form filling data entry process.
We have released Focus form filling auto typer 2.0 with the following new features.
New Features
User can select from multiple excel sheets, make easy to shift between multiple forms
Easy record selection from dropdown
Disable column to skip typing
Save screenshot in one click
Auto highlighting the typing completed record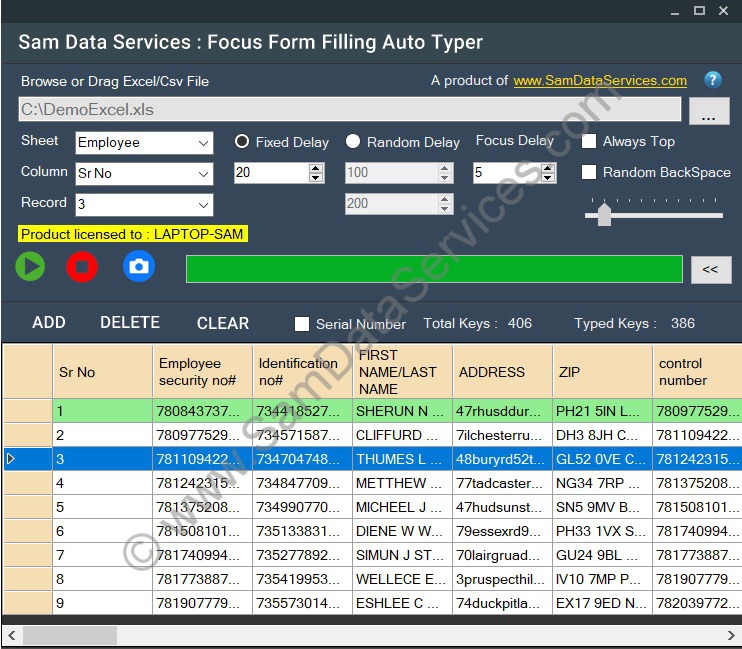 Download Focus form filling auto typer and give it a try.