Focus Form Filling Auto Typer is an automatic typing software used to automate online/offline form filling data entry process.
We have released Focus form filling auto typer 1.0 with all the advanced features.
Features
User friendly interface
Browse/drag excel/csv file
Fixed or random typing speed
Always top
Random backspaces with frequency adjustment
Add/Delete record and many more..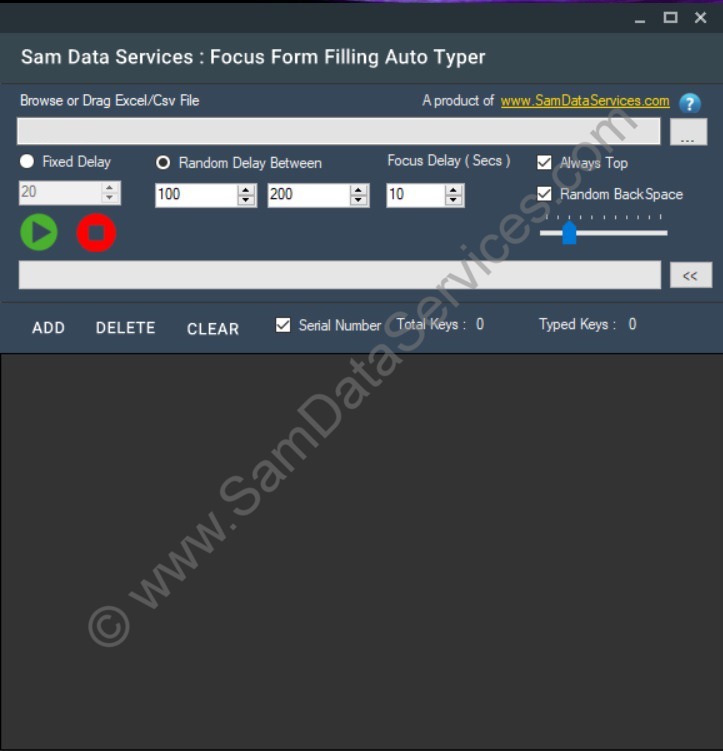 Download Focus form filling auto typer and give it a try.